Account-Based Marketing (ABM) is a popular Marketing practice among B2B companies working with larger target accounts. 58% of ABM practitioners consider their current status of revenue generation from ABM as "sophisticated". The sophistication of ABM has forced B2B Marketing teams to find out best practices in the industry for various Sales-focused activities. ABM best-practices continue to evolve with the influx of data, analytics, and marketing insights drawn from various Data Management Platforms (DMPs). We find a large percentage of CMOs and VP Sales working together to embrace ABM best-practices for Sales and Marketing alignment achieved through Automation, Analytics, Intent Data Visualization and Content Marketing.
Here are five ABM best-practices that leading B2B companies are advocating for Marketing and Sales alignment.
Putting People and Experiences at the Center of Every ABM Strategy
Most ABM campaigns fizzle out before ripening with true results due to short-term insights. Marketo's Brian Glover identified the challenges in ABM campaigns that focus too much on short-term gains and losing life-time customers.
Brian said, "ABM is core to good Marketing Automation, so we wanted to build out ABM capabilities inside Marketo Engage alongside our traditional lead-based capabilities. The capabilities are available through our APIs, so customers can extend the value of Marketo Engage in other ABM specific tools."
Influ2 CEO and Co-founder at Dmitri Lisitski said-
"Person-based marketing is the new marketing tactic that can give you a competitive edge if you employ it today. You start with personal advertising to build relationships with the "always-busy" decision makers who never respond to your emails, ignore your LinkedIn requests and don't take phone calls. And, because you can track engagement at the person-by-person level, you can continue your dialogue with those who are interested."
Hunting with a Spear: Engagio Style
ABM best-practices leverage the basics of inbound marketing with a fully-personalized and relevant marketing messaging campaign crafted in a unique manner for accounts, and not the industries. It is a 'hunting with spear' approach that Engagio's Jon Miller stated in an interview in 2017. Nothing much has changed here in the last 2 years as far as scaling ABM returns with the spear are concerned. Recently featured in MarTech RADAR 2019, Engagio leads the ABM race with its ability to empower B2B Marketing teams with B2B data-driven ABM Orchestration.
With a 'spear' approach, B2B marketing teams can target any account with automated demand generation campaigns. A classic user-case scenario from its own stable comes in the form of "The 2019 ABM Market Research Report." Engagio partnered with Salesforce Pardot to build this ABM Report earlier this year.
Read More: Terminus Expands Measurement and Engagement Capabilities in Account-Based Platform
Making Zero Waste Marketing Part of ABM Best-Practices
In a blog, VP of Pendo advocated the concept of Zero Waste Marketing to fulfill ABM's promises. Content is key to purposefully target every account with relevant message and context, especially in long Sales cycles that last for months. ABM best-practices can expand account growth with repurposed content with a zero-waste approach for an efficient and optimized marketing campaign.
This ABM blog is a useful repository for all B2B practitioners.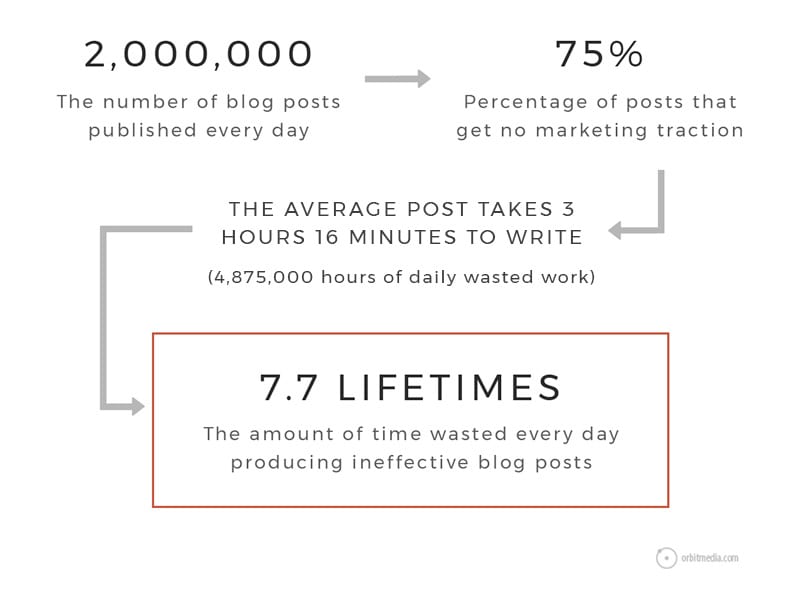 Getting Smarter with Website Personalization
The website is your goldmine to execute powerful ABM campaigns. It should be at the core of every customer experience you have planned to deliver to your website visitors, customers and partners. Why ABM with Personalized websites work?
We call it a digital mirage. Online interactions fortified with ease of website navigation, landing page optimization, chat assistants, and POS options make native offline transactions look surreal. In fact, a large percentage of ABM practitioners rely on website personalization to create actionable data from a large audience base that has directly interacted with personalized systems.
Recommended: Lattice Engines Announces Spring 2019 Release of Its Atlas Customer Data Platform to Lead Industry into ABM 2.0 Era
According to Optimizely, "Web personalization for ABM is done by using firmographic data." It explains how ABM companies can enhance returns through reverse IP lookup or through first-party or third-party data to identify anonymous visitors that come to the website. This data can bee filtered with your current CRM list to deliver a personalized experience at scale across various online channels.
Moving from Data to Insights
ABM teams should seriously rethink their data wrangling strategies. Today, ABM is running on real-time intent data collected from various Omni-channel sources. In 2019, we are witnessing a rise in programmatic advertising boosting ABM returns. According to a Dun and Bradstreet report, 48% of B2B Marketing teams are defying conventional Marketing tactics using ad personalization. This continues with the content delivery and website personalization measures that we discussed earlier.
eMarketer analyst Jillian Ryan had said, "There needs to be continuity and orchestration between the advertising strategy and all other channels in order to nurture accounts through the buyer's journey in a strategic way."
With time, best-practices for ABM are replaced by newer, shinier insights that are only designed to make ABM marketing-friendly for adoption, analysis, and execution on a larger scale. We will only see larger B2B groups adopting ABM for not just core marketing campaigns but also for Events, Webinars, Social Media Advertising, Video Promotions, and Sales meetings.
Read Also: Orb Intelligence and LiveRamp Partnership Unlocks International B2B Data-Driven Advertising Opportunities